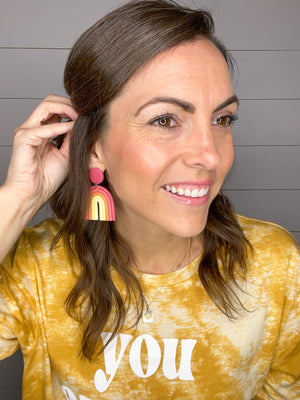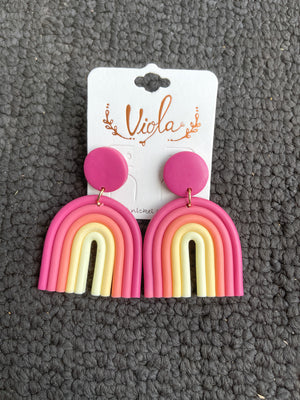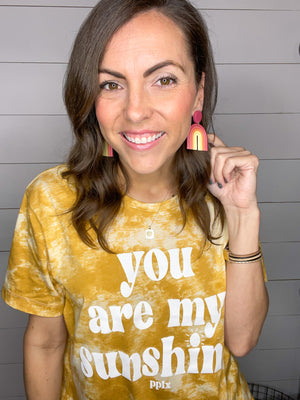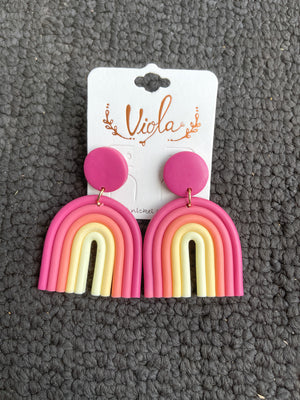 Clay Rainbow Earrings
These are the statement earrings for YOU!!  They are various shades of pink, orange and yellow and really just scream FUN!!  Want to add a little pop of color to an outfit, these are for you!
Very lightweight, these will not be heavy and tug on your ears.