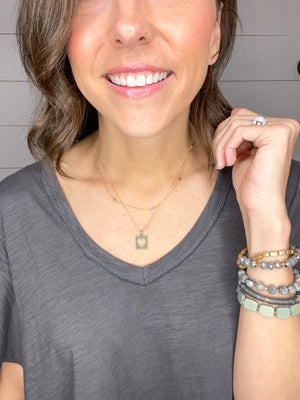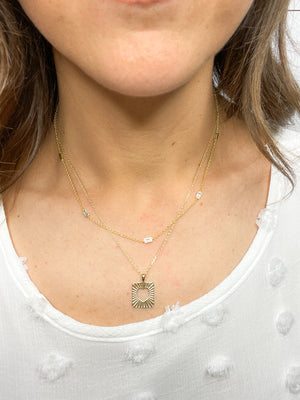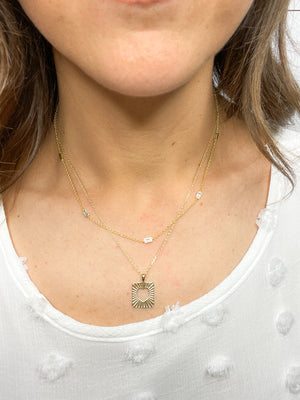 Heart Layered Necklaces
The sweetest, yet daintiest set of necklaces. The sunburst gold heart is adjustable and is totally on trend. The bloggers are talking about them none stop.  The rhinestone necklace is not adjustable, but oh so sweet!!
These necklaces can be worn together and layered or separately. Wear with a dress or casual top. You'll be grabbing these over and over again!!