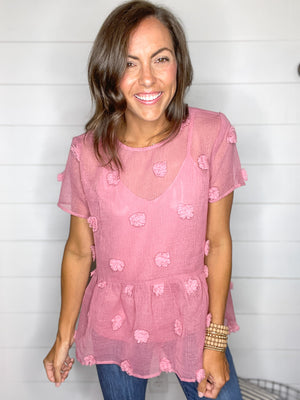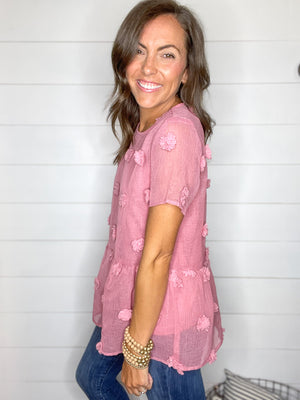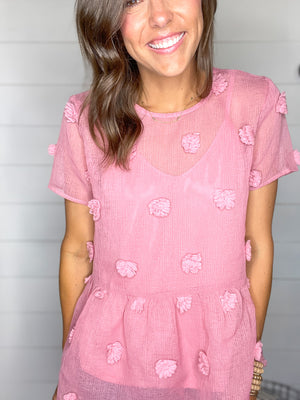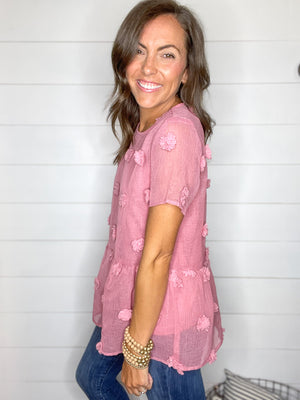 Gauzy Pom Pom
The most feminine and dainty top, right here!
I am in love with the Gauzy Pom Pom top, it's a mauve/blush tone. The gauzy top layer has the most fun pom poms throughout. Underneath is a cami that is sewn in. This top is peplum style with all the flow and perfect length. 
I'm needing an occasion to wear this ASAP!!
I am in a small.